IAAF World Athletics Championships | September 28-October 6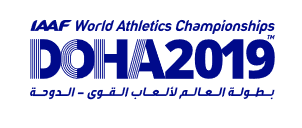 With a solid track record of achieving stunning results for major international events held in Doha, Laurel is planning a dynamic service that will cater for over 3,000 international media representatives from September 28-October 6.
An exhaustive planning process will precede an operation to manage essential media locations including the state-of-the-art Main Media Centre, the Venue Media Centres at the breath-taking Khalifa International Stadium and Corniche, as well as the media areas at the various training venues.
To complement these on-site operations, Laurel will execute an extensive Media Services plan that will include the co-ordination of Media Accreditation, Media Accommodation, Media Transportation as well as all associated logistics.
The event is expected to welcome 2,000 athletes from 213 countries and Laurel is also responsible for delivering an Olympic-standard News Service that will share the story of the IAAF World Athletics Championships Doha 2019 to the world through a team of leading Athletics writers and photographers in the business.
A number of high quality publications will also be produced including the all-important Media Guide and Media Operations Newsletters.