Björn PAZEN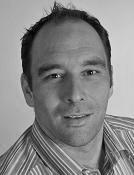 Björn Pazen has a long-term experience in reporting on international handball. Since 2005 he covered all major handball events like European and World Championships, Olympic Games and all top club competitions. Björn had started as a newspaper journalist in Germany, becoming editor in chief for the sports desk.
Parallel he reported for German and international handball magazines, news agencies and since 2006 for the European Handball Federation and the International Handball Federation as reporter for their websites and different publications. He is member of the IHF Media Group as a main editor for the IHF website and the World Handball Magazine, he is part of the EHF media team for all competitions and member of the AIPS Handball Commission.
Björn is the main reporter on the VELUX EHF Champions League since 2008. At the 2008 Olympic Games in Beijing he was the media responsible for IHF, at the 2012 London Olympic Games he was the Sport Information Specialist Handball for the Olympic News Service.
Additionally Björn was contributor to a huge number of publications as several books (Celebrate the passion – 15 years of Champions League, 20 Years of European Handball Federation) and is the main journalist for all Info Guides and Brochures of all EHF and IHF events, main contributor to the Annual Reports of the European Handball Federation and the Annual Reviews of the Champions League.
Beside, Björn was Marketing and Media Supervisor at Men's Champions League matches and is also in charge for media operations and media management at IHF events.
Joining the Laurel team in November 2013, Björn was the Editorial Manager during the 2015 Men's Handball World Championship in Qatar.