Bob RAMSAK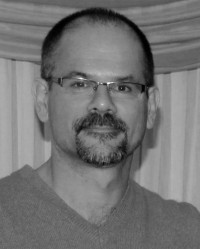 Bob Ramsak is a long-time professional journalist with more than twenty years' experience as a reporter, editor, copywriter and translator, the past 15 of those as a highly regarded athletics specialist.
Bob has covered the last three summer Olympic Games, six successive World Championships in Athletics, six World Indoor Championships as well as numerous other international, continental and regional competitions on four continents.
A regular fixture on the international athletics circuit since 2001, Bob worked closely with the IAAF, the international governing body for athletics, first as a chief correspondent and later as an associate website editor where he oversaw the site's day-to-day editorial operations. His duties with the governing body also included media relations, troubleshooting and press event organization and management.
Bob also regularly reported for Reuters, The Press Association and dozens of other newspapers, magazines and websites. He also provided his services as a media consultant and PR specialist at numerous events and competitions as varied as the European Cross Country Championships and the ING New York City Marathon.
Born in the former Yugoslavia, Bob spent most of his life in the United States before returning to his native Slovenia in 2004. In addition to sports, he has also reported and written extensively on culture, politics and travel.
Bob is also an avid photographer and traveler who has visited 51 countries. His work has been exhibited in group and solo exhibits in Slovenia and the United States.