Chris PALLAKIS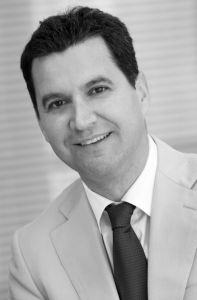 Chris Pallakis is a former Greek national pole vault record holder who represented his country at the 1992 Olympic Games in Barcelona and secured a top 10 finish at the 1995 IAAF World Indoor Championships.
Chris has continued to dedicate his life to sport by using his wealth of industry experience and knowledge to become Founder and CEO of Laurel International Management, a leading full service consulting company with a proven track record of delivering world-class consulting, communications and media services & operations at some of the most prominent sporting events of recent times.
Under Chris's strategic vision and guidance, the company has partnered with global sporting governing bodies to secure successful outcomes that position Laurel International Management at the leading edge of the sports industry.
More recently, Chris led his international team of professionals at major events including the 2017 Asian Indoor and Martial Arts Games, held in Ashgabat, Turkmenistan, and the 2019 IAAF World Athletics Championships, an event that saw Laurel's consulting services voted as the best of any sporting event in the world for that year.
The key to Laurel's success is Chris's attention to detail and thirst for delivering excellence time and time again, raising the bar in international standards in the same way that he repeatedly raised the pole vault bar throughout his competitive career.
Chris's athletics and professional careers have been built on the solid foundation of studying Sports Marketing and Management in Washington State University where he was a two-time All-American (1993 and 1995), finishing second at the NCAA in Knoxville, Tennessee.
When Athens, Greece, hosted the 2004 Olympic Games, Chris's career flourished after being appointed HR Manager at the Olympic Stadium, where the Organising Committee employed more than 4,000 staff members under his watch.
It led to more senior roles, including Event Director General for the 2009 IAAF World Athletics Finals, an event that was heralded as a major success by the governing body with more than 60,000 spectators watching the world's best athletes, most notably being Usain Bolt with whom Chris had personally led the negotiations to participate.
Laurel International Management has recently celebrated 10 years of operations, and Chris continues to lead the discussions with various stakeholders across the world to ensure the company's global success story thrives into the next decade and beyond.