Christina VASILIKOU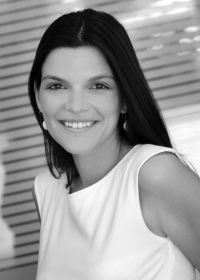 Christina Vasilikou has a long experience in a great variety of events.
Holding a Master Degree in Tourism Planning & Development and a second one in Sports Management, she started her career in 5* hotels in Athens and Dubai.
In the Sydney 2000 Olympic Games, she was involved in the Planning and Operations of the Media Village as Duty Manager. In ATHENS 2004, she was the Media Accommodation Manager welcoming 12,000 guests and co-ordinating more than 220 staff.
She moved to ERT – the Greek National Broadcaster – to undertake Ticketing for Eurovision Song Contest Athens 2006. She continued in the Production Team of all major TV events, including; Shows; TV Awards; Song Festivals; the Final of 2007 UEFA Champions League, etc. She has co-ordinated ERT delegations for Beijing 2008 Olympic and Paralympic Games as well as the Vancouver 2010 Winter Games and the London 2012 Summer Olympic Games acting as Liaison with EBU.
Christina participated in the Bid Committee of ATHENS 2010 Youth Olympic Games; she served as Media Services Manager for Doha 2010 and 2012 IAAF Diamond League; she was the Venue Operations Manager for the Opening and Closing Ceremonies at Athens 2011 Special Olympics and she acted as Venue Media Manager in Golf and Cycling during the Arab Games Doha 2011.