Pierre KOSMIDIS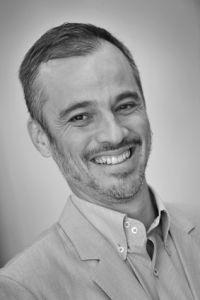 Pierre Kosmidis is a media and communications expert in International Media Relations and Olympic Games. He is a strong asset in the communications team of candidate cities bidding for large scale sporting events. Having a bachelor on English & Greek Literature from the University of Athens, he won a scholarship for the Metropolitan University of Manchester on TV and Media studies.
Pierre was actively involved in the Athens 2004 Olympic and Paralympic Games, as the Manager of the International Media Desk for the planning period, while he managed and operated the Newsdesk in the Main Press Centre during Games time. He continued his Olympic career as Consultant in the Paris 2012 Bid Committee and the 2014 Sochi Olympic Winter Games Organising Committee by offering his expertise and strong communications skills.
In addition, he has collaborated with well-known Media & Communications agencies; such as Legein & Prattein (1998-200), About Media (2006), and JTA (2005-2010). Currently, he is the Media and Communications Director for SuperLeague Greece - the governing body of the Greek Football championships and recently, he was the Head of Communications, Media and PR of Laurel International for Qatar's National Sport Day 2013.
Pierre is fluent in Greek, English and French.