Vassilis GEORGIOTIS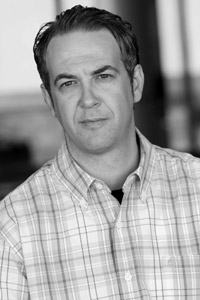 Vassilis Georgiotis is a former professional triple jumper with more than fifteen years' experience as a reporter, writer, section chief editor, editor and columnist in major national newspapers and magazines.
His feature articles have been published by worldwide media organisations such as BBC and Sports Illustrated, and he has also worked as a consultant for Greece's biggest gaming company. As a reporter and writer he has covered many major sporting events including the last four Olympic Games as well as other significant European championships in numerous sports.
Vassilis was leading the news service teams at the 2006 IAAF World Cup in Athens and 2009 IAAF World Athletics Final in Thessaloniki. He has also worked as Editorial Manager at the IAAF Athens Grand Prix Tsiklitiria event and as Media Manager for the Filothei Women Gala International Track and Field Meeting.
Joining Laurel team, he was the Editorial Manager at the 2010 IAAF World Indoor Championships, the 2010, 2011 and 2012 IAAF Doha Diamond League meetings, whereas he served as a News Service Supervisor at the 2011 AFC Football Asian Cup in Qatar.
Vassilis is the Editorial Services Manager of Laurel and he was heavily involved in the planning of the Editorial Services, as well as the data collection process of the inaugural INFO system for the Arab Games Doha 2011. More recently he was the Editorial Manager of Qatar's National Sport Day 2013.