Zoi PAPANTONI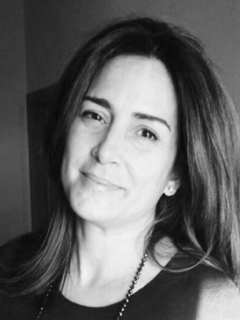 Zoi Papantoni is the Marketing Manager of Laurel International Management. Holding a Bachelor in Economics from the Economic University of Athens and a Diploma in Marketing from the Chartered Institute of Marketing in the UK, Zoi has extensive experience in Marketing, Communications and Sponsoring. The last 24 years she has held key positions in multinational companies, organisations and delivered projects for the Greek and international market.
More specifically for over 6 years she was Communications Manager for FIAT AUTO Hellas, the Greek branch of FIAT AUTO SpA, being responsible for all communication
(atl & btl) strategies and activities for the brands FIAT, LANCIA & ALFA ROMEO Brands. Since 1999 she joined the Organising Committee for the Olympic Games ATHENS 2004
as a Marketing & Sponsoring Manager. She and her team were responsible for securing,negotiating, servicing & issue resolution of all national and international sponsors, in the
categories of time keeping, automotive industry, airlines industry, postal services, dairy products, to name a few. Following the successful completion of the Olympic Games and its outstanding sponsoring program she has been involved in numerous projects as a long and short term expert, in fields such as educational programs for students' safety in the city, in and around their schools, exploitation of cultural-tourism programs, strategic marketing and sponsoring programs for the Special Olympics (Athens 2011).
During 2009-2010 Ms Papantoni was appointed Commercial Director of the Athens Metro operating company being responsible for development and implementation of a new profitable
commercial strategy for all advertising slots within the metro system and achieving an increase of the company's revenue on commercial activities exceeding 150% in a period of 6 months.